ONTIME HOSPITALITY SERVICES
ONTIME HOSPITALITY SERVICES offer at quite affordable charges, a rather wide range of diverse customized and other-feedback Tours and Tour Packages for your highly entertaining, enriching, and memorable Tourism in enthralling India, and also in numerous popular tourist destinations of the world.  Know More…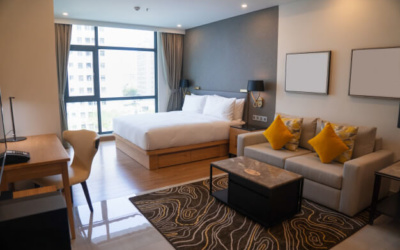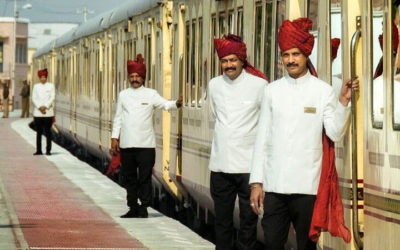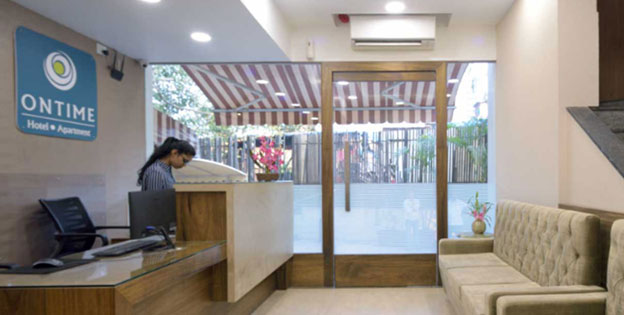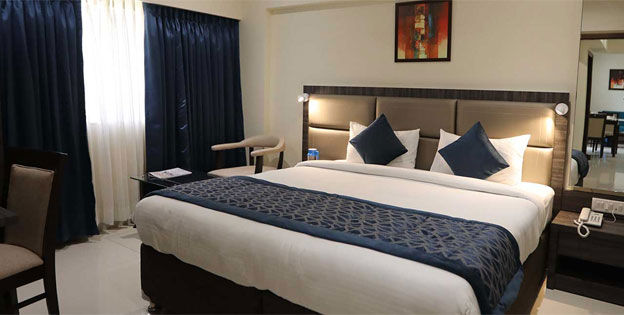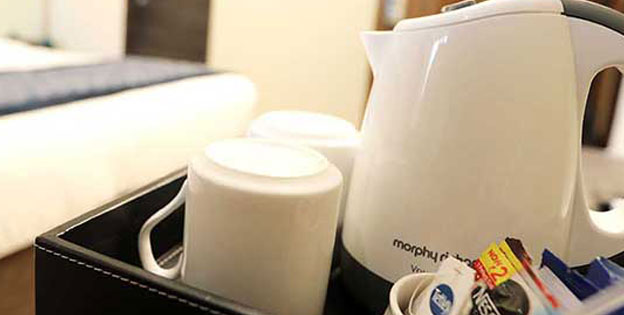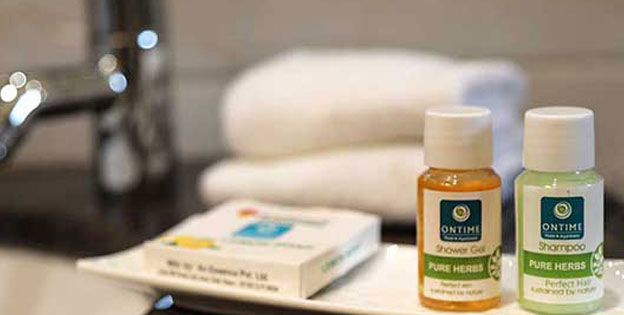 ONTIME RESIDENCY  – Feel the comfort of a home in a modern abode with our luxury serviced apartments in Andheri, Mumbai. At Ontime Residency, everything you need is personalized and curated for you with a sophisticated touch. Whether you are in town for business or leisure, be comfortable in Ontime Residency's luxury serviced apartments in Andheri West, minutes away from Kokilaben Hospital, Juhu, metro station and Lokhandwala.
Be it for family holidays, business trips, relocations, medical stays, short stay or long stay in Mumbai, Ontime Residency brings to you a choice of apartments to suit your needs. A host of amenities like Wi-Fi access, breakfast, writing desk, mini refrigerator, mineral water bottles, tea/coffee maker, iron with ironing board, gym facility and 24X7 room service.
Our accommodation options include Deluxe Room, Studio Room with Kitchenette, 2 Bedroom service apartments & 3 Bedroom serviced apartments. Enjoy state-of-the-art facilities with commendable service standards. Experience the joy of staying in an apartment with personalized services.
We are located in the Mumbai Suburb of Juhu – Versova Link Road, Close proximity to the airport and the Mumbai Metro (Versova – Ghatkopar) makes it easy to get around if you are on Business.
WHAT TRAVELLERS SAY ABOUT US

Excellent service provided by Ontime..very helpful
Sri lanka package January 2019
Thank you very much for planning Sri lanka holiday. We enjoyed so much and taking good care of us.

Singapore Tour 75 Pax February 2017
Your work culture and professional ethics represents best business in the industry..Thank you for making this tour smooth and joyful.

South India Tour 37 Pax May 2017
Very well arragements done by Ontime Travels..Thank you from all of us
Dubai Tour 80 Pax February 2016
We are extremely happy with the services given by Travel Ontime. We appreciate every employees efforts put in to organise this tour so well and your services as an asset to our community. We wish to continue this association in long run. Thank you !!

Mr & Mrs Surti from India
Singapore & Malaysia (Honeymoon trip) February 2019
Had a great experience to Singapore and Malaysia especially Dream Cruise its really phenomenal. Thank you Ontime team for organising wonderful trip
The tour was really smooth. Thank you !!
The beach is beautiful ,the food is wonderful. we stayed at Golden tulip and the hotel staff is very helpful. Many thanks Ontime travels.

Thank you so much Ontime Team for giving us excellent service, coming to India was amazing experience.

Golden Triangle & Gujarat February 2019
Many thanks for all your help in organising my trip to India. Had a fantastic time & will definitely recommend to family & friends..

Himachal & Rajasthan March 2019
Thank you for a wonderful planned holiday for us.

Mr & Mrs. Mistry from Canada
Thank you very much for everything you guys did for as things to remember and arranging with my daughter & we appreciate it. We are looking forward to come in again.

We had great time in Kerala. The hotel room, service, and food all pleasant. Thank you for everything organizing and keeping in contact while tour was going on.

Golden Triangle March 2019
I would like to say a big thank you for organising the trip for us. We both enjoyed everything that was set on the itinerary, Hari driver was fantastic. we have recommended few people from UK who wish to travel in future. Thank you and look forward to using services again

Karsanji & Family from Africa
Gujarat, Shirdi & Mumbai March 2019
Thank you for the good service and gift..Visited India after so long years

Mr & Mrs. Ramnani from India
It was amazing experience, place was hot but very beautiful. Rama beach resort was the best. Thanks for everything
Mr & Mrs. Bhardwa from UK
Rajasthan (India) & Maldives February 2019
Hello Ontime Travels Team, Thank you for tailoring our holidays package for India and Maldives, it was reassuring factor right along our holiday period was comforting.Hope to see you in near future.

Rajasthan Tour October 2018
The whole tour was excellent and they take good care of us. Hotels,Vehicle & Driver was excellent. Overall quality services was really good.

Ms. Patel & Family from India
Kashmir package September 2018
Really enjoyed Kashmir tour with my family, Thank you Ontime travels for organizing good accomodation and vehicle.